Acacia Pickleball Shoes
Talk about niche shoe companies! This brand really knows their customers as they make Acacia pickleball shoes, broomball shoes, and soccer shoes. If you are going to sell specialty shoes like these, you really have to know the sport.
Pickleball players have certain things they expect from their shoes. Acacia understands these needs and builds shoes that deliver and does it in an attractive package. This is a brand that is really worth checking out.
3 Main Features of Pickleball Shoes
1) Lightweight
Pickleball shoes like Acacia makes have to be lightweight enabling quick lateral movements. This allows fast footwork so important around the kitchen line and for moving from back to front.
2) Lateral Support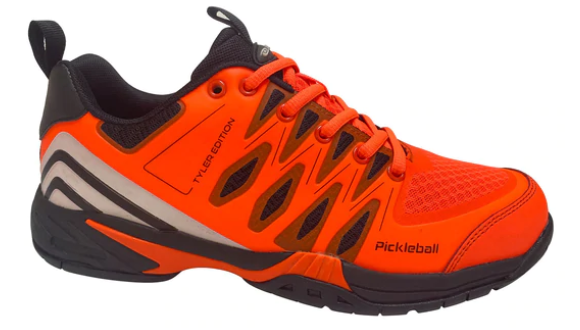 Given that pickleball play requires fast feet, you still need support specifically designed to give feet stability in that movement. The high intensity movement from side to side needs shoe construction that will help keep your weight centered.
3) Non-Marking Sole
While not an issue outside, if you play inside, a non-marking sole like those on the Acacia Dinkshot pickleball shoes is required to prevent damage to the court.
What Makes Acacia Special?
Reinforced Ankle Support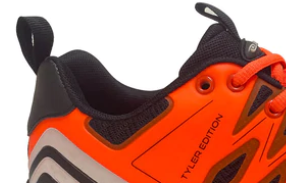 With all that rapid movement, ankles can be vulnerable - but not with Acacia. The combination of a high quality upper with polymer microfiber and an excellent lacing system with metal grommets makes for a truly stable pickleball shoe.
Honeycomb Memory Foam for Shock Absorption
Pickleball shoes like those from Acacia have to deal with sudden stops and starts. This brand has just the right amount of foam that will offer plush cushioning underfoot.
Wider Fitting Toe Box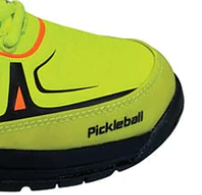 Toes deserve to be comfortable too. There is enough space to make your toes happy but not so much that they are slipping around.
High Abrasion Contoured Outsoles
The non marking anti wear natural rubber outsoles are highly praised by pickleball enthusiasts due to their excellent grip even on iffy court surfaces.
Jazzy Appearance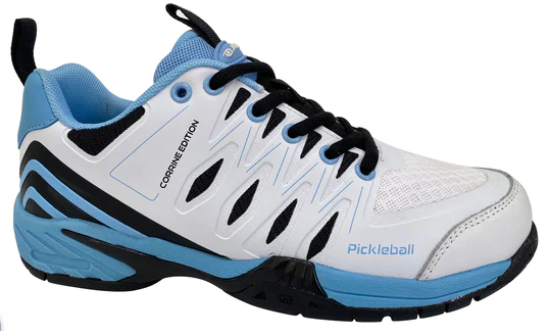 No one buys shoes just because of how they look do they? But if you find well made pickleball shoes that just happen to look great, well, you deserve to own them.
Durable Mesh for Air Circulation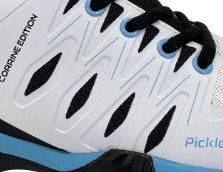 Acacia strategically places mesh in the outsole for air flow keeping your feet cool and dry. Your socks and locker will thank you for this! This mesh also makes for a low break in time too!
Gender Neutral Sizing
How many times have you seen a shoe in a men's shoe size that you would like to buy but are not sure of the right size? The gender neutral sizing from Acacia fixes that.
They recommend women fit into specific sizes but understand feet will vary. For example ladies should subtract 1.5 from their normal size to get the right size with Acacia.
Water Resistant Ark Technology Eva Foam
Elevated heels increases leverage and Acacia provides that "just right" elevation for improved performance.
What About Prices?
Yes, price is important too. Yes, price has to be competitive as other brands are looking to capture your imagination too.
Acacia gets this and prices their shoes accordingly. In other words, these are a great deal! There are times that shoes go on actual sales on our clearance page so these represent the lowest prices of the season.
One Stop Shop
Pickleball-paddles.com carries a huge selection of paddles, bags and apparel for women and men. Your purchase of an in stock item ships promptly. In stock items are updated quickly on our site so you know availability.
Questions?
Call our friendly team of pickleball experts. We know pickleball!