Paddles
Let's get serious about fun. Pickleball is fun but pickleball paddles, the most important piece of equipment in the game, are serious business.
When you play pickleball the choice of a pickleball paddle makes a big difference for players at every level from beginner to pro. Sometimes finding the right paddle can feel confusing, but the easy way to purchase a great pickleball paddle is to start with our Buying Guide and then get out and hit a ball or two (thousand)!
Parts of Pickleball Paddles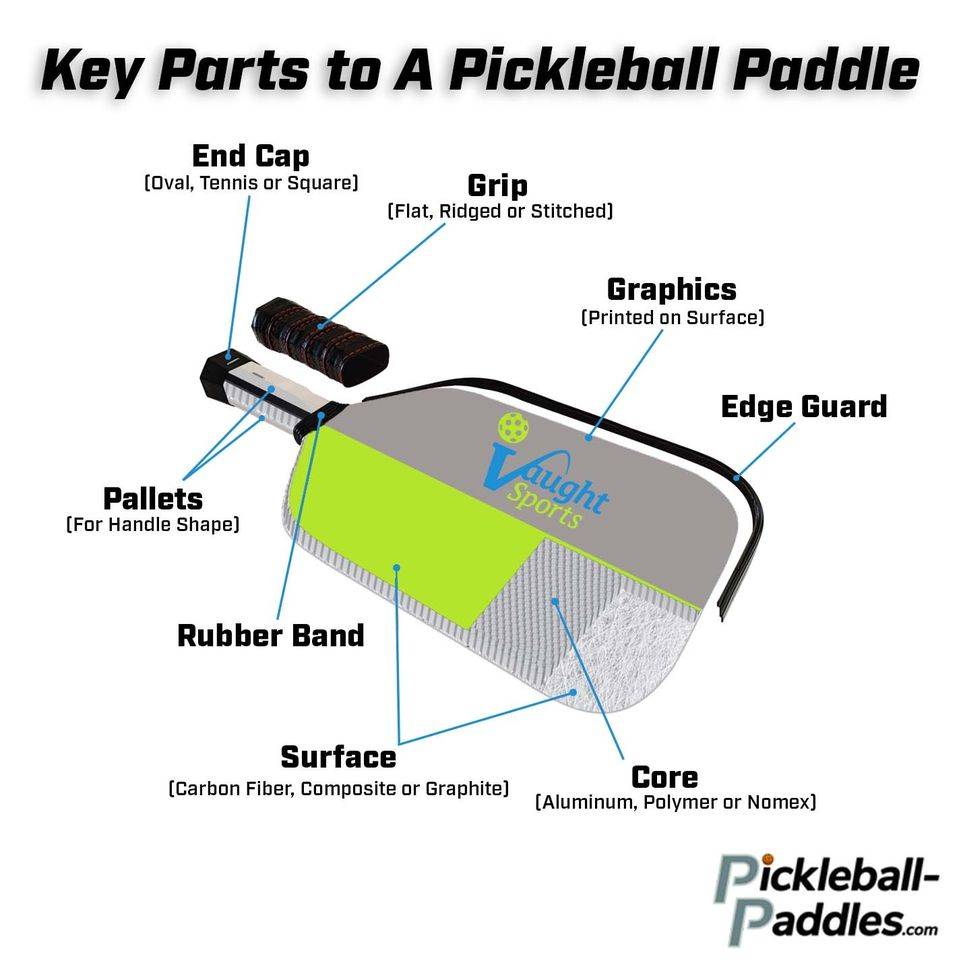 The Pickleball Paddle Face
There are four major types of surfaces used in pickleball paddles and each plays very differently.
1) Solid Wood
New pickleball players will sometimes buy the absolute cheapest paddles they can find, and solid wood paddles are definitely that. However, you will be better served to spend a bit more money on one of the next three surfaces.
2) Graphite Face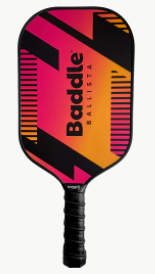 Thanks to a highly competitive environment for paddle makers, the cost of lightweight graphite has come down. This kind of pickleball equipment features control and maybe spin if the player is skilled enough.
3) Fiberglass Composite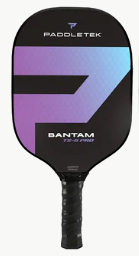 For players who search for power, fiberglass will add a bit of weight but really enhance power. With a bit less durability than carbon based faces, players will discover this kind of paddle can be tougher to control.
4) Carbon Fiber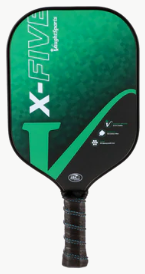 Generally thought of as creating a very versatile paddle, this is similar but not identical to graphite. In a sport that values finesse and power, if you are willing to pay a somewhat higher price for these really advanced technologies, it is hard to go wrong with carbon fiber.
Core Material
Under the exotic face material is the core. The days of the old aluminum cores are fading as consumers grew tired of the pitting and denting that would mean immediate replacement.
Polymer Core
The super light honeycomb core made up of polymer material is a clear leader in the sport. It goes under any of the face materials (other than solid wood) listed above.
Nomex Core
A smaller but passionate group of players are in love with Nomex for the core according to reviews. Thought to provide the ultimate control, it can suffer from creating a noisier paddle unlike the very quiet polymers.
Grip Circumference
Paddles feature all kinds of different grips but the most important thing is to get the size right. The price is not materially impacted by the grip but players may want to find the best paddle and if the right grip is not available, buy a smaller size and build it up. See our Guide to finding the right grip size.
What to Shop For
Paddle Weight
Lighter paddles are best for beginners, players needing help with controlling their shots, and for those people with elbow or shoulder issues. More advanced players usually want heavier paddles and sign up for help on the serve and dink shots.
Shape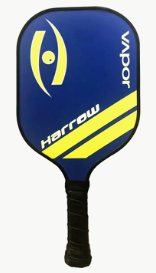 The vast majority of players use a roughly standard size and shape paddle. The devotees of longer, thinner paddles live with the smaller sweet spot in order to get more reach.
Style
While personal in terms of taste, a cute or hot design makes a statement that is important to some.
Price
Check out links to our sale page to save a few bucks but find the right weight, face and core first.
Great Customer Service Team
Call us with questions and our fantastic team of pickleball experts can help you with paddles, balls, bags and attire. Sign up for our email notices about sales on our website!