Used Pickleball Paddles
Racquet sports like pickleball are constantly evolving thanks to innovation in materials, manufacturing methods and larger trends in the sport. This is why used pickleball paddles make so much sense for so many people.
Sometimes the latest and greatest just doesn't make sense and gently used pickleball paddles step up to be the perfect balance of old tech for new players. This category will also be an affordable option for the pickleball player who likes to try out new equipment all the time.
Where do Used Paddles Come From?
Pickleball-paddles.com gets used paddles from our customers and other places.
Customers whose game is not a match
Even with the best of research pickleball players will sometimes simply buy a paddle that is not a good fit for their game. Pickleball paddles that seem right on paper sometimes just don't work out when they actually play the sport.
Customers who like new paddles
Pickleball players understand that like other racquet sports, new models are constantly being launched by quality brands like Franklin and Gamma. The opportunity to try out new items is exciting so exchanges for new pickleball paddles are frequent.
Customers moving to a new sport
As hard as it is to believe, some consumers retire from pickleball to play other sports. Why should they keep paddles around when all they want to play is tennis or golf?
Customers upgrading skills
As players get better, if their goals include becoming club champion, they find that their skills outgrow their paddles. As they return their gently used pickleball paddles, new products will get their attention.
Tech innovations from manufacturers
Big paddle manufacturers like Wilson and Head, especially in the great game of pickleball, are regularly coming out with game changing technologies. Players want to join in on the new action surrounding paddles, so they exchange their paddles for new paddles with cutting edge technology.
Demo paddles
Sometimes, pickleball-paddles.com has paddles that were gently used for demonstration purposes in videos and other reasons. We can't charge full price for them, and availability will vary.
Manufacturer defects
Even the best companies will have the occasional oops on a paddle. Often it is a purely cosmetic defect, so while we don't sell them for free, the price will be less than full priced items.
Who Should Buy a Used Paddle?
New Players
A gently used pickleball paddle is a great idea to save money. When you sort through all the options, you may want to return to the website over and over as you upgrade your skills.
Early Adopters
Racquet sports players are risk takers during competition. A gently used paddle is popular with this group who see the benefits of trying out products new to them.
Players with a Tight Budget
If you have champaign tastes but a beer budget, you can get a brand name paddle like Wilson or Head at a bargain price.
Experimenters
Maybe you're not really familiar with a Gamma paddle or a Franklin paddle but want to see if their products can help your game.
Casual Players
If you like pickleball but the frequency of your play will vary, our quality returns will be a real bargain of the sort that maybe eventually you will want a brand-new paddle. Until then, a used paddle with a lower price will do just fine.
3 Things to Check
1) Edge Guard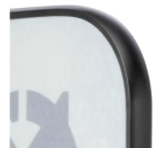 Every edge will have some wear and tear so pick a paddle where the edge leaves some room for you to scrape the court as you dive for a dink.
2) Grip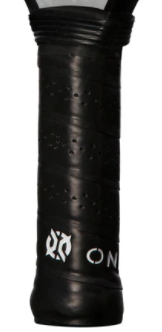 This is another item that will wear out but these are easily replaced by a replacement grip that is very simple to install yourself.
3) Face Surface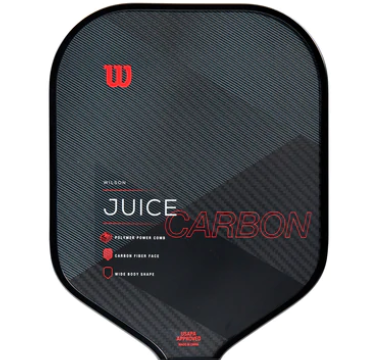 Every paddle will have a scratch here and there so the appearance will vary. But it takes a major dent of the sort that changes shots to really be a problem.
Our Trade In Program
Pickleball-paddles.com loves trade ins! Both the person trading up to a new paddle and the bargain hunter win. Whether your filters are for used graphite pickleball paddles or used composite paddles, you should be checking our site regularly for special offers for details and photos of our trade ins.
We also carry a tremendous selection of new sports products to add to your cart: shoes, apparel for women and men and accessories too.
Feel free to call us with questions! And sign up to join our email to get notice about major deals in your inbox!