Pickleball Gloves
Pickleball players are a hearty lot. With pickleball gloves, playing pickleball in cold weather is not just more pleasant, it is even more fun than usual.
A glove is not just a cold weather item, however. There are many reasons to wear gloves over and above protection from the cold. A glove also makes a great gift that has great practicality at a moderate price.
Why Wear a Glove?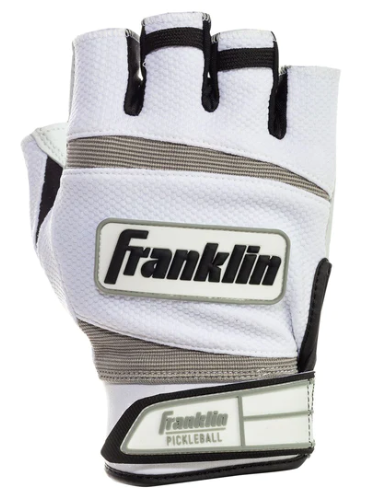 Cold Weather
As temperatures turn cool in northern climates, it becomes tougher and tougher to grip the paddle but the urge to play pickleball stays high. Protecting the fingers and the palm of the hand is the only way to maintain any feel for the paddle.
Unlike platform tennis, most racquet sports including pickleball are not played in wet conditions due to a lack of traction on the court. In addition, shots making contact with a wet court are likely to skid especially with a hard plastic ball like those found in the game of pickleball. Therefore, pickleball gloves are not built to grip in the rain or snow.
Pickleball Gloves Absorb Moisture
When weather is hot, some players find the paddle slipping in their hand and regripping doesn't seem to fix the problem. Wearing high quality gloves helps to maintain a firm grip even when a sweaty palm would create a slippery condition.
Players who search for a cure for hands that perspire heavily will often try an array of powders, creams and sprays. At best, these will work for a very few minutes whereas a glove is a low-priced best seller for many different sports including racquetball, squash, platform tennis, as well as pickleball.
Prevent Blisters
New pickleball players, especially those who play this fun game several times a week can develop blisters. Eventually, every player develops calluses but until then, gloves can be worn to protect from or recover from blisters.
Cushioning
The cushion provided by a glove puts a thin layer of material, often durable leather, between the hand and paddle providing padding right where you need it. Premium leather is lightweight and allows a solid grip while protecting the entire hand from fingertips to knuckles to the wrist.
Types of Pickleball Gloves
Racquetball Gloves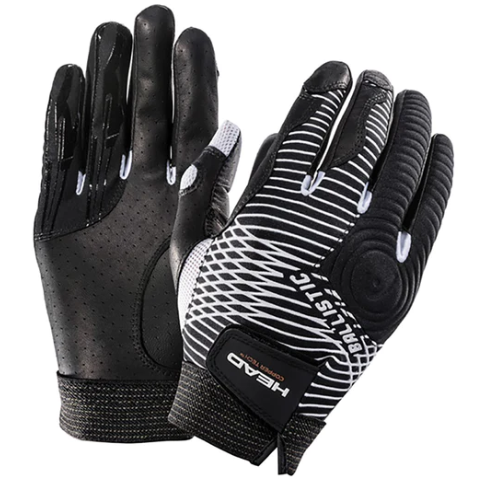 Racquetball gloves have been worn in indoor games as players search for ways to keep the racquet from flying out of their hands during points. It makes it tough to win points if the device to hit the ball is dangling around the wrist. (No kidding!)
Mitts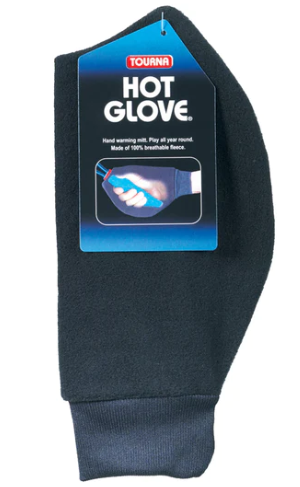 Mitts have a whole different approach. Here the hand stays in contact with the pickleball paddle while the mitt wraps around both the hand and the grip. Products like the Tourna Hot Glove Mitt keep the hand warm while the player maintains a complete feel for their shot.
Other Gloves
Some players are more interested in breathable leather that provides limited airflow as they search for the perfect balance of protection and grip. Details like this can be found in some washable goatskin leather products. A brand that can do all of this is likely going to cost more money.
Shop With Us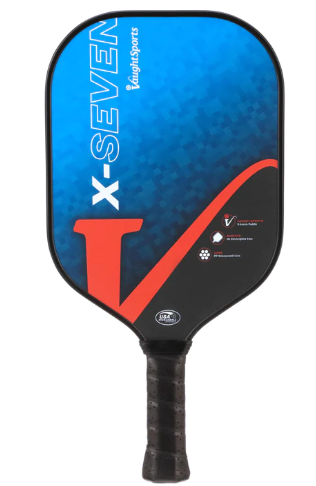 Pickleball-paddles.com is a one stop destination for all things pickleball. You can find all the paddles, apparel, shoes and bags for you or for the fan in your gift giving orbit.
Super Customer Service
Orders ship fast or if you are in SE Michigan, take advantage of our curbside pickup. Our team of pickleball experts are happy to get you what you need as fast as possible.
Questions?
Finally, have a question about a specific brand or product? Call us! We love to help!