An extremely underappreciated part of pickleball paddles is pickleball grips. All kinds of attention is appropriately dedicated to the paddle face but playing pickleball involves the entire paddle and how it feels and reacts to your hand should be carefully considered too.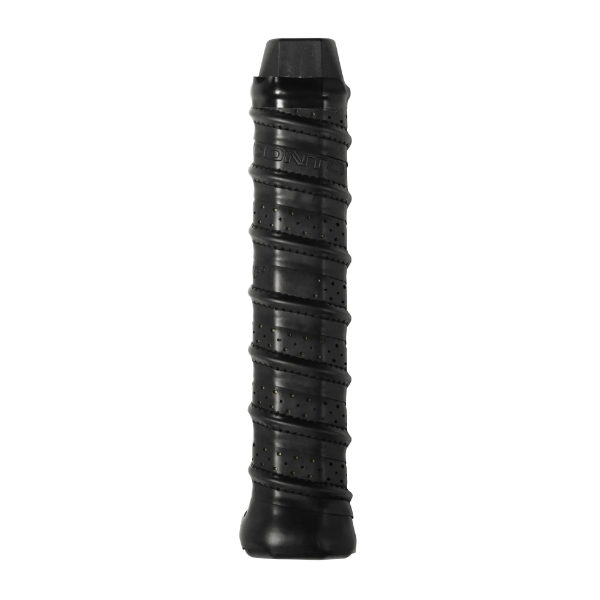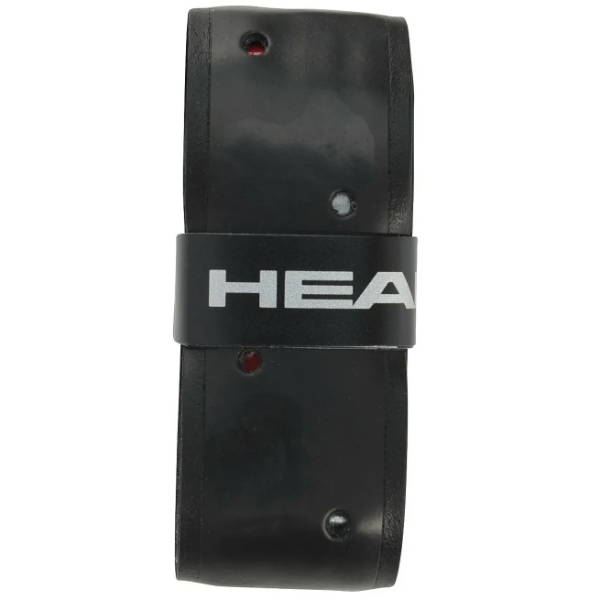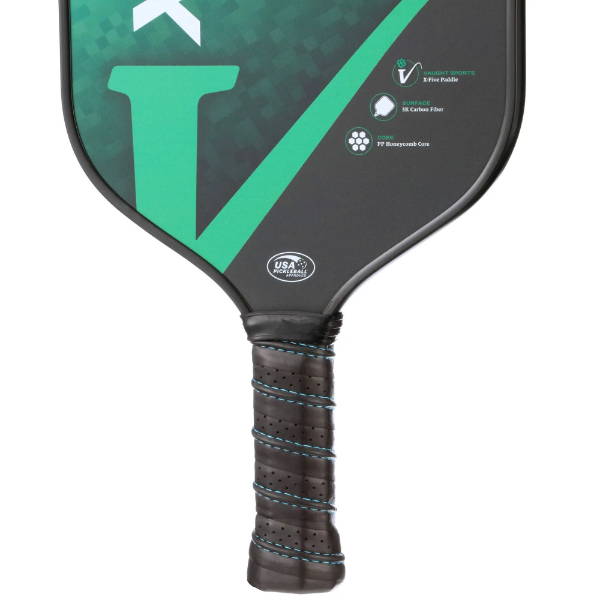 Pickleball paddle grips have plenty of different materials, designs, thicknesses and characteristics. But one thing that all pickleball grips have in common: even the best pickleball paddle grips are inexpensive. Yet a new grip can make a huge difference and is well worth the expense.
What is a Pickleball Paddle Grip?
The paddle handle is attached to the paddle's head and can be made of a variety of different materials. A pickleball grip is the outside cover of the paddle handle.
The many brands of pickleball paddles have wildly different grips with many different shapes. But the combination of the handle and grip is extremely important in managing the vibrations that come from the ball striking the face - especially when the ball is hit outside the sweet spot of the paddle nearer the edge.
What Do Pickleball Paddle Grips Do?
If the paddle is twisting in your hand when you are not trying to twist it, you are unlikely to hit the shot you want. In addition, as you try to apply spin to the ball, if you do not have a secure grip on the paddle, you are unlikely to be successful.
A worn grip can also cause your paddle to fly out of your hand as you play pickleball since they get slippery. A quality pickleball paddle grip will help prevent that embarrassing situation that is sure to cause you to lose a point.
No, having your hand feel like it is glued to the paddle isn't a good thing either. But "tack" is that feeling you get from your pickleball grip that tells you that having a strangle hold on the paddle is unnecessary.
If you can relax your hand just a bit it will make finesse shots like dinks and dunks just a bit easier.
Sweaty hands are inevitable with all racket sports including pickleball. But moisture absorbency is not a given with a paddle grip.
Different people have differing degrees of sweaty hands but over the course of a number of matches, a paddle grip loses its ability to wick moisture. As a result, it gets slippery.
Sometimes players find that getting a good grip on their paddle gets more and more difficult. While you could go out and buy a new paddle, maybe all you need is a replacement grip.
Even the roughest of hands have to have a grip that is comfortable in order to have any feel for the shot. But many hands have not been calloused and could develop blisters with the wrong grip.
Some of this is personal preference. Some players might get away with electrical tape for their grip and others might like the comfort from gel cushioning in their pickleball grip.
When buying new pickleball paddles, being sure to get the right size is important. The rule of thumb is you should be able to insert an index finger between the palm of your hand and your fingers when you are grasping the paddle.
Comparison to Tennis Grips
However, unlike with a tennis grip, there are not as many sizes available. Most hands will take between a 4 and 4 1/2 grip but larger hands and smaller hands fall outside this range.
Many people fall in between sizes with pickleball paddles with a standard grip. When in doubt, buy the smaller size original grip and build up the size with replacement grips.
Also pay attention to the length of the grip when looking at a new paddle. If you hit a two handed backhand, you need a longer grip. On the other hand, if you hit a one handed backhand, you don't need the longer grip and, in fact, you ought to ovoid them leaving more room for a larger or longer face.
When you remove the old grip, a replacement grip is a "one layer" solution. It literally will replace the existing grip without any modification.
Usually (but not always) overgrips are an additional layer on top of the existing grip. This adds thickness and softness to the paddle's handle.
Grips with holes in them are enjoyed by some players. They may move moisture more quickly from the hand.
Generally, the ridges on these grips will help prevent the hand from sliding up the handle. These are also usually the thickest grips and are perfect for increasing the size of either a new paddle or when doing a regrip.
When is it time to re grip?
A new pickleball paddle grip should last for three to six months. A replacement grip should last longer but this is only a rough estimate.
It really depends on how frequently you play, how tightly you grasp the paddle, how much sweat you produce and whether your grip gets some abuse by scraping the court. And, of course, when paddle meets court surface, the court surface will win every time.
Tournament players have been known to replace grips after every match. By doing so, they will have maximum gripping power for the competition. This is not necessary for every player, but since grips cost so little, it is one of those things that some players will do.
5 Steps to Install Pickleball Grips
Most paddles have some sticky tape where the face meets the handle. Remove that first and then, from that point, unwind the worn out material. It should come off easily.
Remove the new grip from the packaging. Replacement and overgrips generally have some sort of plastic protecting the tackier backing. Remove the plastic and discard.
Save the small strip of tape that should have come with the original packaging. You will use that at the end.
3) Start installing the narrow end
Depending on the manufacturer, you should have one end specifically made to start at the end of the paddle. Check to see if there is any sticky end at that point.
Remove any plastic backing to expose the sticky beginning. Start winding it up the handle overlapping about a third of the grip with every turn.
4) Finish wrapping the grip
When you have gotten to the end of the handle, you may have another narrowing of the replacement grip. The entire handle should be covered by this point.
Get the overlap right for your hand
If you overlapped it too much and it comes up short, go ahead and unwrap it but when putting it back on, do not overlap it as much. If you have too much left over after the handle is covered you can either trim it off with some sharp scissors or re-wrap it with more overlap.
Be aware that if you overlap it too much you will increase the size of the grip. If that is your objective, congrats! Most but not all grips need some overlap to stay in place.
5) Use the tape to seal the top edge of the grip
The tape will keep grips from coming unraveled. If you have lost the tape or mess it up, don't worry! You can accomplish the same objective with some electrical tape.
Using Tennis Grips for Pickleball
Why not? Replacement and overgrips come rolled up just like tape. When you get the overlap where you want it, and the handle is completely covered, just use a good pair of scissors to cut the material. Some brands like Yonex and Tourna grip may come in long rolls to get multiple grips from the same package.
Use the tape to fix the top in place and you are ready for play! There are no rules on this so just get it the way you want it and you can play with confidence.
No. But different grips are designed to do different things. See the packaging for clarification about tack or sweat absorbing properties. Many do both!
Pickleball-paddles.com carries a huge supply of grips and paddles for every pickleball player. Be sure to check out our clearance site for amazing deals too!
While you are shopping, see our plentiful selection of pickleball shoes and accessories too. The selection is fantastic.
And then you can pick out some new pickleball apparel. There is nothing wrong with looking good while playing well!
Our team of pickleball experts is friendly and happy to answer questions. Call us!